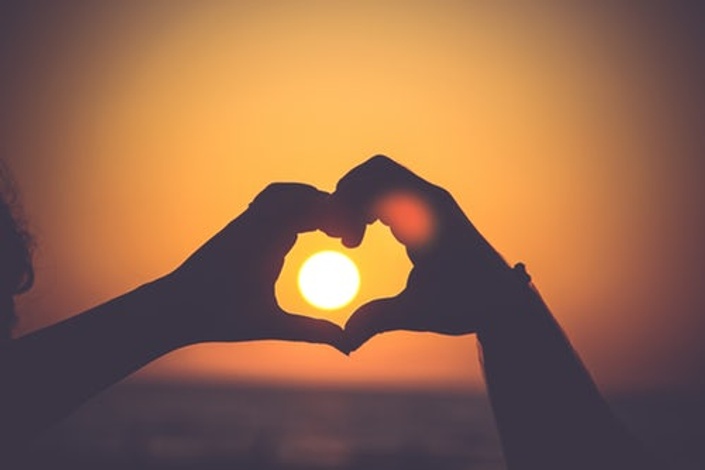 21 Days of Self-Love
Create a life you adore by falling in love with yourself - all over again
Watch Promo
You're not reading this by chance.
You know something much bigger has brought you here amidst all the noise and distractions of our World Wide Web.
You are here because you want to love yourself more deeply, create a life you adore and inspire others to shine their light.

You know that LOVE IS THE MOST POWERFUL FORCE IN THE UNIVERSE - and it's calling you to breathe, come back home and ask yourself:
When was the last time you listened to your inner voice? When was the last time you fell madly in love? Can you even remember those feelings? The glow in your skin - the spark in your eyes?
All those amazing feelings are still here, just waiting for you to stop and reawaken the LOVE DRAGON that's been sleeping in the chambers of your Heart.

It's time to REMEMBER. Love is what you're made of - it's who you truly are. From the stars up above to the depths of the ocean - love is the energy that allows seeds, flowers, and babies to grow. You're about to enter THE MIRACLE ZONE - a permanent shift from fear to love.
This 21-day challenge is your opportunity to realign with the most powerful force in the universe, with the deepest truth that shines in your heart. Throughout this course, you will learn the key daily practices you need to create a life you adore by falling in love with yourself - all over again.
So how exactly are we doing this? Our Self-Love Challenge is not some new age woo woo but a comprehensive system that will help you reprogram your thoughts, words, and behavior. I'm sharing everything I know about meditation, positive psychology and habit-development to make sure you achieve tangible results. This course is.structured in three stages:
Week 1: CLEANSE - What negative patterns do you need to leave behind for good?
Week 2: CREATE - What do you really want to create in your life?
Week 3: GIVE - What unique gift have you come here to give?
Each day you will be supported and challenged with a key practice to harness the energy of Self-Love. Throughout this journey, you will evolve your understanding as we move through higher states of consciousness: from selfish, to self-sufficient, all the way to SELF-LESS LOVE.
By the end of this course, you will have gained an amazing momentum towards making your dreams a reality. According to neuroscience, it takes 21 days to create a habit, but you do need a supportive environment to make sure these new neuropathways become dominant in the long run. Our challenge will give you both the tools and the community you need for the seed of Self-Love to grow and blossom. These can be the first 21 days for the rest of your life - if you so choose to. Imagine the difference you will have made in yourself and those around you. Imagine waking up feeling blessed and excited about the day ahead. This course is for you if you want to become a messenger of love - an unstoppable force for good in our world.
Here are some of the tools you'll receive when you join:
1. Every day you'll be given a unique SLP (self-love practice) to cleanse, create and give more of who you truly are. All it takes is for you to watch a short 5-10 minute video and apply the SLP
2. Access to our Facebook group where you'll be able to share your journey with others, connect to amazing people around the world and amplify our L.O.V.E (level of vibrational energy)
3. Coaching from Daniel and access to all of his guided meditations
My intention for creating this 21-day challenge is to inspire hundreds of people around the world - to remind each other of the infinite love that shines inside our heart. I truly believe Self-Love is the missing key to what we're all looking for: a life of deep health, wealth and happiness.
So why am I charging for this course? Because it's the only way you'll commit to yourself and follow through on your goals. This challenge is valued at USD$47, but if you get someone else to sign up, I'll give you a full refund. I'm on a mission to reach as many people as I can, so just contact me with the name of your referral and I'll make sure you benefit from our 2X1 offer. Together we can expand this positive energy and create a new world where Self-Love is taught in schools, hospitals, and governments.
If you resonate with this vision, sign up now and share the challenge with as many people as you can. We start on March 21st, aligned with Spring Equinox, but all the content will remain available for those who join us on a later date.
---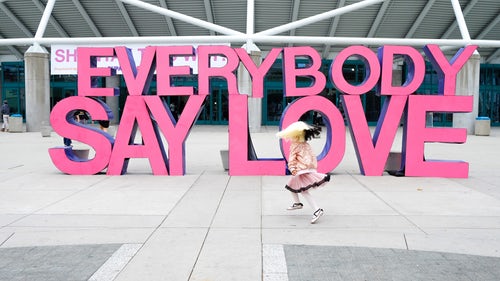 PS: We live in the most prosperous times of humankind and yet many of us are drowning in stress, anxiety and lack of purpose. We think we have many problems: money, health, relationships... But, when we look at our lives from a deeper perspective, we realize there's only one universal problem: our separation from LOVE - that is, our separation from who we truly are.

Likewise, there's only one solution.
Are you ready to dive in? Sign up now and I'll see you inside our HEART
"I have finally found the guidance I needed. After taking Daniel's online course, I have learned how to live a fulfilling life through the daily practice of self-love and meditation. This has helped me understand that I AM WHAT I'M LOOKING FOR: gratitude, inner peace and positive energy. Thanks to his coaching and knowledge, I feel empowered to create a beautiful life!"
Diana Palacios, Colombian educator from Quibdo

"I remember exactly the day I met Daniel and from that first moment I knew this meeting will bring some changes in my life. I didn't have a clue at that time who he was and what he did but a few months later I found out. Daniel is a wonder to be around, an ultimate living and breathing calm and a very patient, attentive, inspiring and knowledgeable teacher. I definitely recommend participating in a course with Daniel if you are looking to nurture yourself and your loved ones. Just being around this human being is an experience on its own!"

Joanna Sekieta, Polish dental nurse and therapist

Your Instructor

Hello, dear friends from around the world! My name is Daniel and I'm a Colombian healer, dance psychotherapist, and meditation teacher. I'm here to help you reconnect to your Heart through the magical practice of Self-Love. This, I believe, is the most powerful force in the universe. Over the last decade, I've travelled and studied around Latin America, Europe, Asia and the Middle-East in a personal quest to learn from the greatest teachers on earth: Amazonian shamans, clinical psychologists, Buddhist monks and new age gurus. It's been a fun ride, but the time has come to share this wisdom with you: together we can create a new world filled with abundance, beauty and love. Are you in?
Frequently Asked Questions
When does the course start and finish?
The challenge starts on March 21st, 2019. However, all the content will remain available on our Facebook group and in our course platform, for those who join on a later date. I encourage you to sign up by March 21st and benefit from our collective momentum!
How long do I have access to the course?
How does lifetime access sound? After enrolling, you have unlimited access to this course for as long as you like - across any and all devices you own.
What if I am unhappy with the course?
We would never want you to be unhappy! If you are unsatisfied with your purchase, contact us in the first 30 days and we will give you a full refund.